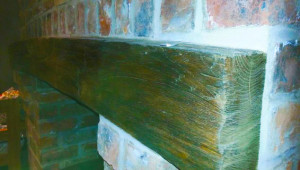 Spot On Joinery can produce distressed oak beams and structures to suit most situations.
The distressing can be applied at any level, from gentle softened edges to adze marks, highlighted splits and knots including reproducing decades of natural wear. It is becoming increasingly difficult to find suitable beams in salvage and reclamation yards theses days, often disappointing compromises are settled on.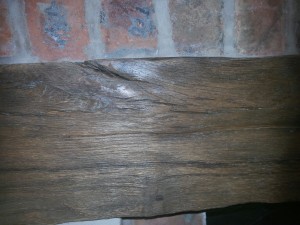 Spot On Joinery can supply the desired dimensions with or without a radius. Due to our British stock being depleted a considerable amount of old beams are imported from France. Staining can enhance the aged appearance particularly with "burnt umber" this rich brown colour was the only tint in use up to the 21st century.